LAMB
UK quality lamb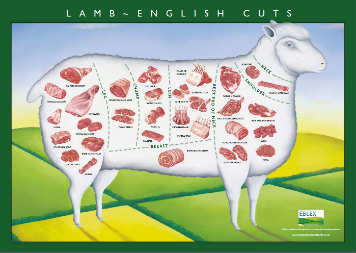 Our lamb is sourced from Wales, Devon, Scotland and Yorkshire depending on the time of the year. All lamb is quality standard EBLEX and skilfully prepared in our EEC regulated factory.

We also stock Romney salt marsh lamb which roams freely on UK salt marshes. This free-range lamb is particularly lean and the salt-washed pasture gives the meat a distinct sweet flavour.

As with beef it is important to hang lamb to tenderise the meat. We hang the lamb for about 6 days to ensure the meat is succulent and the flavour intense.
New Zealand lamb
Lambs from New Zealand are all free range grass fed and consistently high quality all year round. This means that New Zealand lamb is readily available and competitively priced throughout the year.

The lambs are mainly Halal killed in the most advanced abattoirs.